FoR the hardest JOBS
VESTAMID® NRG in industrial pipes
The extreme conditions encountered when extracting crude oil and gas test even the most resistant of materials right to their limits. Or harsh environmental conditions for industrial pipes. VESTAMID® NRG overcomes these limitations and has been used in numerous areas for years – both onshore and offshore.
Coffee With Jim and James | Episode #73 | September 9, 2021
Listen in on an entertaining energy industry podcast on VESTAMID® NRG PA12 usage in gas pipe distribution applications with Terry McConnell and Douglas Weishaar (Evonik).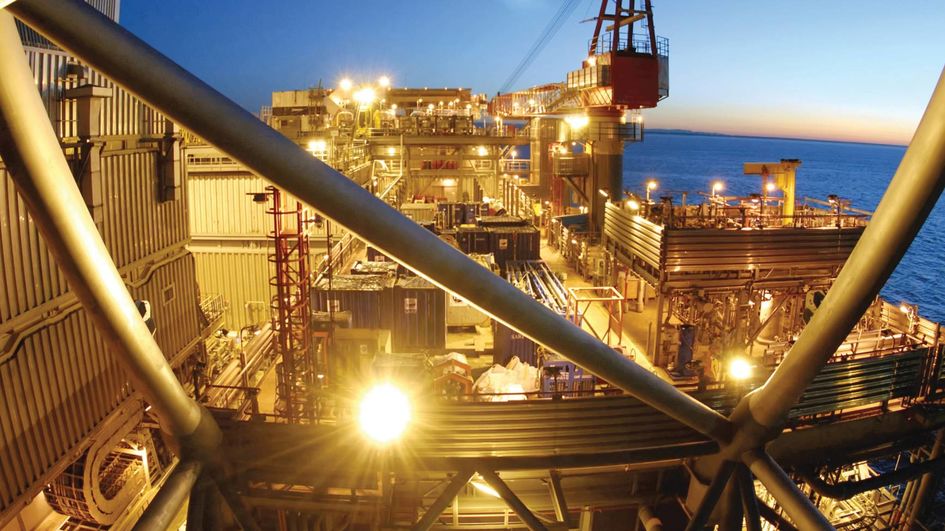 The VESTAMID® NRG grades for oil and gas applications have been developed for manufacturing high caliber pipes. They feature  very constant processing properties without variations. High caliber tubing with constant diameters and wall ticknesses can be produced due to the high melt stiffness of the polymer.
Partner of NIC
Evonik is a partner of the Non-Metallic Innovation Centre (NIC), the private technology innovation partnership between Saudi Aramco Technologies Company (SATC), Abu Dhabi National Oil Company (ADNOC) and TWI. As partners, we can address the current needs and challenges of the oil, gas and energy markets together by improving safety, and reducing maintenance costs and downtime through our expansive polymer solutions.