Care Bristles
VEstamid® For Personal Care
Molding compounds from Evonik are used in bodycare products where filaments are needed. Toothbrushes with bristles made from the polyamide 612 VESTAMID® D have already become a classic. For a few years now, the polyamide 610 VESTAMID® Terra HS has also been used for this purpose.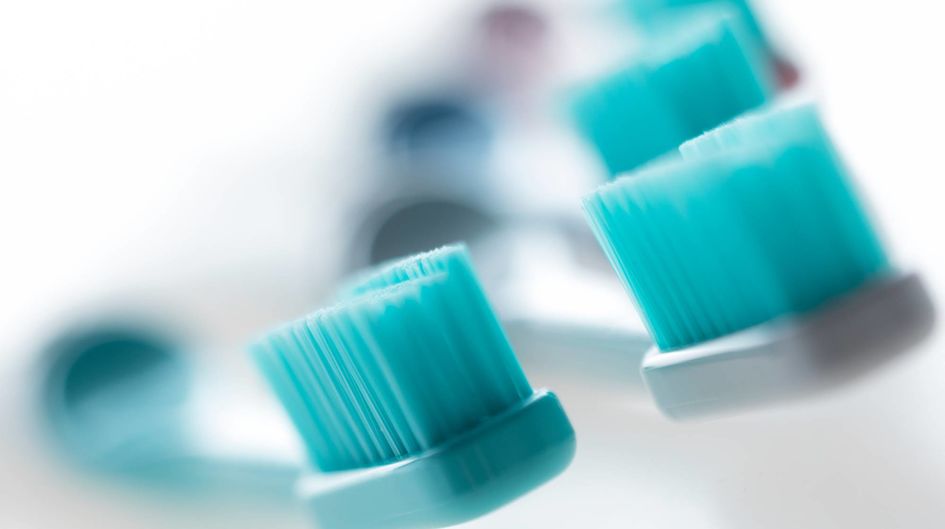 For a brilliant smile
Teeth should be brushed at least twice a day, and dentists recommend that toothbrushes be changed every two months. If you want your toothbrush is doing its job correctly right to the end of this period, we recommend bristles of polyamide 612 VESTAMID® D or PA 610 VESTAMID® HS. Because the best brushing technique is only as good as the material used for the bristles:
Thanks to its excellent rebound resilience VESTAMID® ensures that bristles retain their shape and form.
The compounds are easily processed to give bristles of varying quality, from soft to hard, for children as well as adults.
They allow a large variety of geometric shapes, and are easily colored.
Fillers such as sodium fluoride in children's toothbrushes and antimicrobial additives can be incorporated into the material.
And it goes without saying that VESTAMID® polymer materials for toothbrush bristles satisfy the requirements for substances coming into contact with oral mucous membranes (Commission Directive 2002/72/EC and FDA regulations).