Biobased
VESTAMID® Terra
Under the name VESTAMID® Terra Evonik markets a group of new polyamides based on renewable raw materials: The monomers are obtained partly or entirely from castor oil.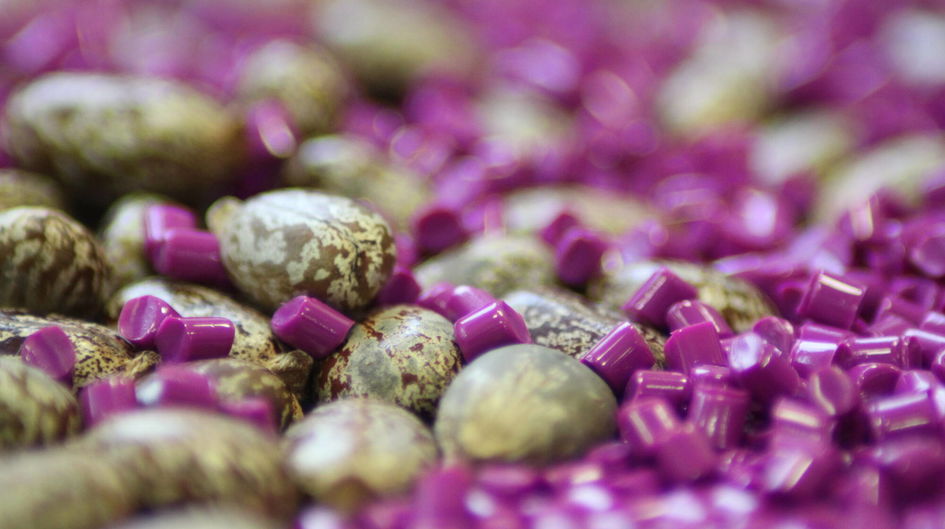 VESTAMID® Terra is made from castor oil. This means that VESTAMID® Terra is up to 100% bio-based. The castor bean plant grows mainly in dry areas and is neither foodstuff nor animal feed. VESTAMID® Terra is also a high-performance polymer for demanding applications.
Unlike other biobased polymers, the 610 and 1010 biopolyamides produced by Evonik are high-performance polymers. They are not disposable, have no time limit on use, and have no technical weaknesses compared with equivalent products of fossil origin. VESTAMID® Terra biopolyamides are durable, long-lasting and offer demanding applications, for example, in the automotive or textile industries. Typical fields of application are extrusion, injection molding, fibers, powders, and films.
The name VESTAMID® Terra includes PA 610 and 1010 grades with different property profiles, which fill the gaps in the previously accessible property spectrum of the polyamides.
VESTAMID® Terra HS (PA 610)
62% based on bio-renewables
Very high mechanical strength
Good UV and chemical resistance
Excellent heat distortion resistance
Low water absorption compared to standard short-chain polyamides
Fills a position between mass polyamides such as PA 6 or PA 66 and long-chain niche products
VESTAMID® Terra DS (PA 1010)
100% based on bio-renewables
High mechanical strength
Good UV and chemical resistance
Low water absorption so that the mechanical properties are scarcely affected by changes in atmospheric humidity
For use at high temperatures
High translucency; good transparency with thin walls
Fills a position similar to that of the long-chain high-performance polyamides PA 12 and PA 1212