THE CORNERSTONE OF EVONIK'S HIGH PERFORMANCE POLYMERS
VESTAMID® POLYAMID 12
Since more than 50 years polyamide 12 is a fundamental stone in Evonik's product portfolio and has been the cornerstone of the future development of its high performance polymers.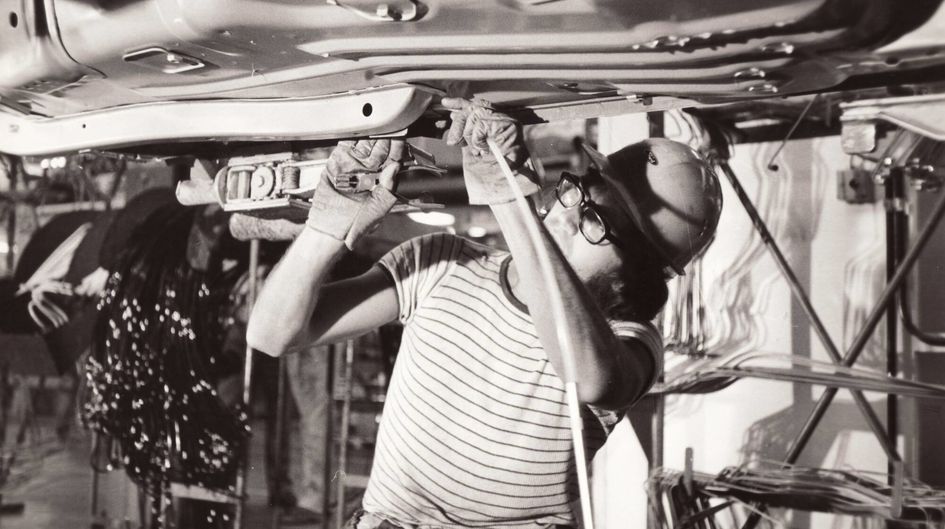 In 1963:
at the K´63 plastics trade show, the former Chemische Werke Hüls AG unveils VESTAMID®, a polyamide 12 produced on the pilot-plant scale by a process developed in-house. Nobody could have imagined that the polymer specialty, regarded internally with some skepticism, would lay the foundation for high performance polymers from Evonik
The steps involved in the process are:
trimerization of butadiene
hydrogenation of cyclodecatriene to cyclododecane
oxidation of cyclododecane to cyclododecanone
reaction of cyclododecanone with hydroxylamine, to yield cyclododecanone oxime
production of laurolactam by Beckmann rearrangement, using Ziegler catalysts
1966:
The first reactor, with an output of 1,200 metric tons of polyamide 12 per year, goes into operation. Under the brand name VESTAMID®, the product is processed into compounds, coating powders, and copolyamide hot-melt adhesives.
The names VESTOSINT® for the polyamide 12 powders and VESTAMELT® for the copolyamide hot-melt adhesives are used for the first time at the K´86 plastics trade show.
The development of polyamide 612 also starts in the mid-1960s.
1970:
Chemische Werke Hüls AG and Daicel Ltd., Tokyo, establish a 50:50 joint venture, Daicel-Hüls Ltd.—now Daicel-Evonik—in Osaka, Japan, for the manufacture of polyamide 12 and its sale under the name DAIAMID in East Asia.
1977:
Start of plant-scale trials for production of polyamide 12 elastomers. These will be marketed in the following years under the name VESTAMID® E.
2000:
Following construction of a pilot plant, a commercial plant is commissioned for continuous production of polyamide 12. The process was developed by Evonik (former Hüls) in 1993.
2008:
At the FAKUMA trade show in Friedrichshafen, Evonik unveils VESTAMID® HTplus, a high-temperature-stable semicrystalline material based on polyphthalamide, to the general public
2009:
With VESTAMID® Terra, Evonik launches polyamides of biogenic origin for the first time on the market.