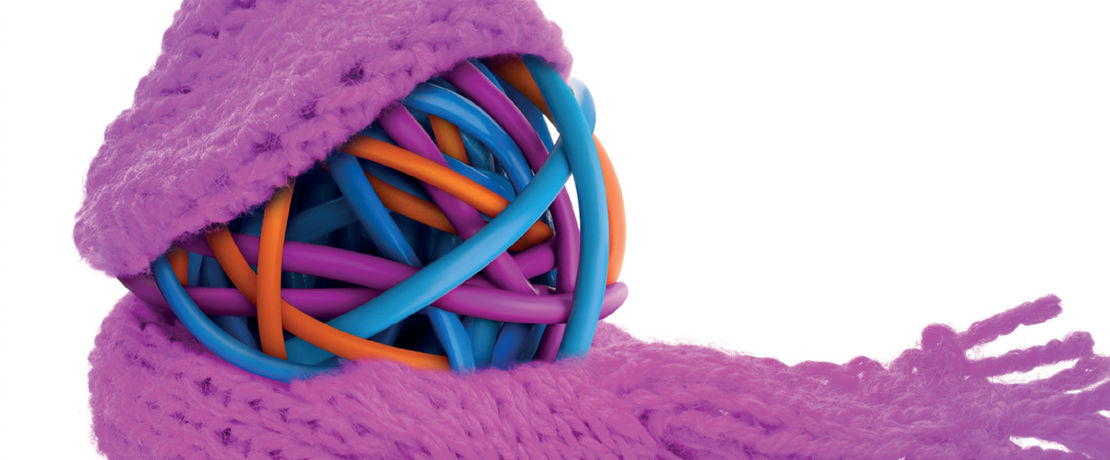 Protection and Safety
VESTAMID® FoR high Performance cables
Plastics of Evonik used in sheathing or in cable protection tubing have protected cables for years. Continuous improvements let them always be the material of choice for the electronics and cable industry.
Polyamide 12-based VESTAMID® compounds have been used for years in copper core insulation, cable sheathing, cable conduits and plastic optical fiber sheaths. Materials for those applications must satisfy the following requirements:
good processability
high melt strength
low linear expansion coefficient
high elastic modulus and good flex cracking resistance
resistance to stress cracking by cable filling compounds and solvents such as alcohols and ketones that are used in splicing
low water absorption
good resistance to hydrolysis
high compressive strength
That's the difference with VESTAMID®
VESTAMID® polyamide compounds set themselves apart from the rest because of their
very high mechanical strength
outstanding chemical resistance
low sliding friction
excellent abrasion resistance
outstanding weathering stability
consistent property profile over a wide temperature range
VESTAMID® L2170 is a PA 12 grade with high viscosity and excellent weathering resistance. Telecommunications companies in Australia, India, and Brazil have been using this material for underground cables for many years. The VESTAMID® L2170 sheath protects the cable from damage caused by rodents and termites.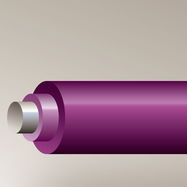 For polymer optical fibers (POFs), Evonik has developed a VESTAMID® two-layer sheathing system for protection of the PMMA optical data medium. The first (black) layer consists of a polyamide 12 (VESTAMID® L1600). In addition to providing mechanical protection, it increases the refractive index by virtue of its color, so that scattering of light is avoided and optical transmission improved. Optical plug-in connectors can also be attached by laser welding.
The outer layer consists of the compound VESTAMID® LX9057, whose flame retardant contains neither halogens nor phosphorus. This gives the system good resistance to aging, chemicals, and hydrolysis as well as excellent flame retardant properties. Because it does not adhere to the inner VESTAMID® L1600 layer, it is easy to thermoform.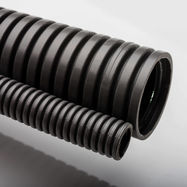 VESTAMID® L1670 is a low-viscosity and weathering-stable polyamide 12 compound that can be extruded with very high draw-off speeds to give very thin copper-wire insulation.
For copper core insulation as well, we offer a range of flame-retardant compounds with halogen-free and phosphorus-free flame retardants. In case of a fire, these VESTAMID® compounds emit only small amounts of smoke.
VESTAMID® X7166, a halogen-free and phosphorus-free self-extinguishing PA 12 compound with flammability V-2 for thickness 0.8 mm under UL 94 and an LOI (Limiting Oxygen Index) greater than 32% is optimized for thin wire insulation. VESTAMID® EX9203 is a halogen-free and phosphorus-free, flame-retardant, flexible PA 12 elastomer with flammability V-2 for thickness 0.8 mm under UL 94 and an LOI of 28%. Because of its excellent impact resistance, the material is used for, for example, corrugated pipes and cable conduits subjected to high dynamic loads over a wide temperature window.
More Information on cable protection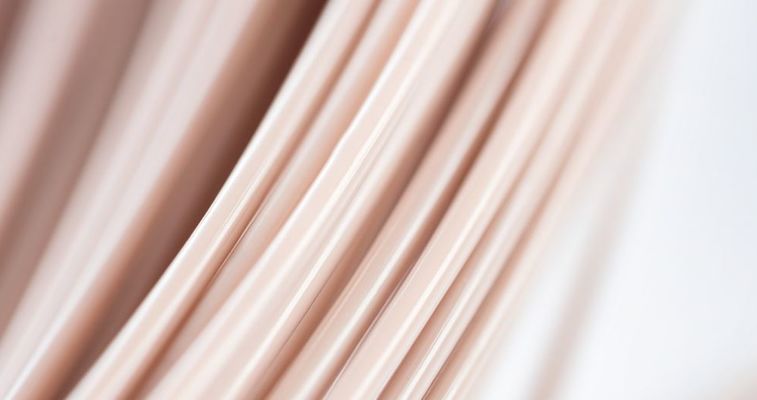 Looking for information compiled in one document? Our brochure offers an overview of relevant details in just a few pages.