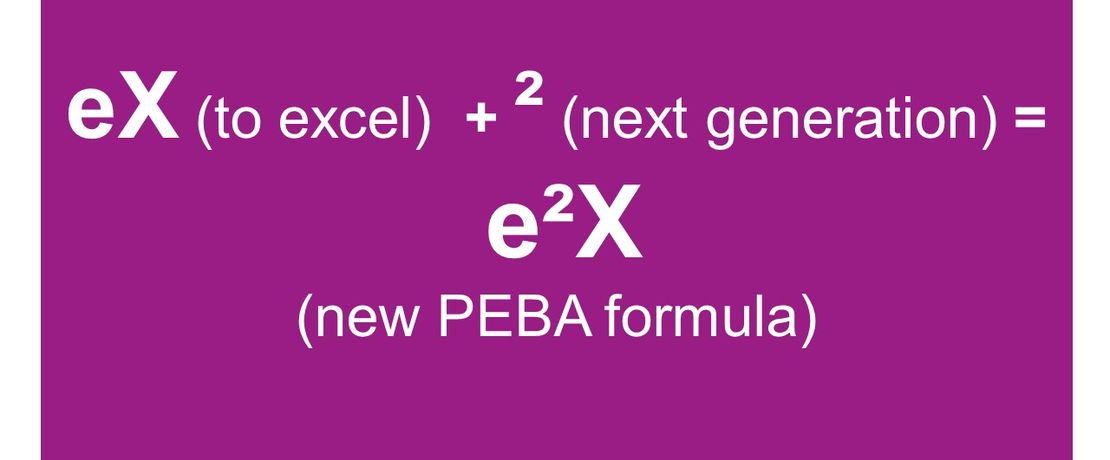 Press release
VESTAMID
October 10, 2019
K 2019
Evonik launches new generation of PEBA
At the K 2019 trade fair for plastics, Evonik will be celebrating 40 years of PEBA. The high point of this milestone anniversary of the product will be the launch of a new generation of thermoplastic elastomers under the brand name VESTAMID® e²X.
VESTAMID® e²X sets new standards for thermoplastic elastomers: With its excellent transparency and color stability and fascinating gloss effect, the recently developed high-performance polymer outperforms customary product classes of polyether block amides. Evonik's polymer experts have therefore selected the name of the new product in a way that reflects these unique material properties.
New polymer for unlimited ideas
"Our youngest generation of PEBA is a game changer in the area of flexible high-performance polymers. We've put four decades of technical expertise into the new material, so that we can offer a product that gives our customers fresh inspiration in their product development," says Dr. Alexander Richter, head of the Consumer Goods market segment at Evonik.
The broad spectrum of properties such as excellent low-temperature impact strength, high elasticity, good resilience, and low density makes VESTAMID® e²X a preferred material for high-end applications in sports and consumer goods as well as the automotive sector.
Evonik celebrates 40 years of PEBA
In 1979 Evonik launched a polyether block amide (PEBA) thermoplastic elastomer on the market under the brand name VESTAMID® E, from its largest global production site in Marl Chemical Park. Over the last four decades these elastomers from Evonik have repeatedly found their way into new high-end applications such as sports goods, pressure lines in trucks, medical accessories, and 3D printed high-tech elements. Then, as now, the high-performance polymer impresses due to its excellent mechanical and chemical resistance, its adjustable hardness and flexibility, and its good resilience. It is easily processed, colored, and overmolded. Right from the start, the thermoplastic material offered a unique balance of properties allowing design-free realization of demanding applications.
Learn more about Evonik's high-performance materials and additives at our booth, B28 in hall 6, at K 2019 in Düsseldorf between October 16 and 23.
Company information
Evonik is one of the world leaders in specialty chemicals. The focus on more specialty businesses, customer-oriented innovative prowess and a trustful and performance-oriented corporate culture form the heart of Evonik's corporate strategy. They are the lever for profitable growth and a sustained increase in the value of the company. Evonik benefits specifically from its customer proximity and leading market positions. Evonik is active in over 100 countries around the world. In fiscal 2018, the enterprise with more than 32,000 employees generated sales of €13.3 billion and an operating profit (adjusted EBITDA) of €2.15 billion from continuing operations.
About Resource Efficiency
The Resource Efficiency segment is led by Evonik Resource Efficiency GmbH and produces high performance materials and specialty additives for environmentally friendly as well as energy-efficient systems to the automotive, paints & coatings, adhesives, construction, and many other industries. This segment employed about 10,000 employees, and generated sales of around €5.5 billion in 2018 from continuing operations.
Disclaimer
In so far as forecasts or expectations are expressed in this press release or where our statements concern the future, these forecasts, expectations or statements may involve known or unknown risks and uncertainties. Actual results or developments may vary, depending on changes in the operating environment. Neither Evonik Industries AG nor its group companies assume an obligation to update the forecasts, expectations or statements contained in this release.