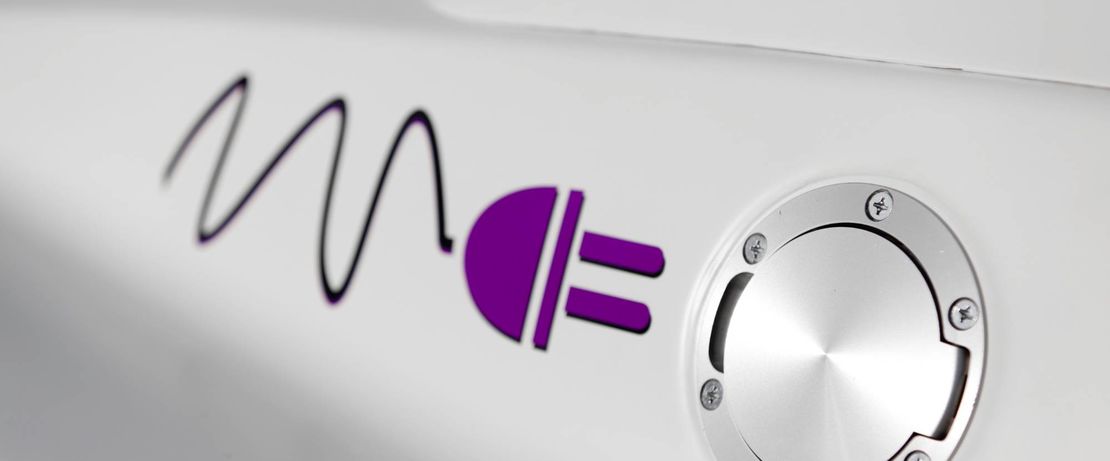 Press release
VESTAMID
April 12, 2019
Electromobility needs high-performance polymers
Evonik presents its solutions at the International Battery Show in Stuttgart, May 7 – 9
Cooling, low friction, electrically insulating, fast charging, secure data transfer—demands that already play a key role in electric vehicles and will continue to do so in the self-driving cars of the future. For these specific requirements, Evonik offers solutions in the form of high-performance polymers based on polyamide 12, PEEK, and polyimide, which the company will present at the International Battery Show in Stuttgart, May 7 – 9, Booth 140.
Thermal management
Hybrid and fully electric vehicles require optimum cooling and heating—highly efficient thermal management, in other words, is needed not only for the high-voltage battery, but also for the other essential high-voltage components, such as the electric motor and converter or inverter.
In addition to mono-layer tubing based on VESTAMID® (polyamide 12), Evonik has also developed the highly efficient MLT 8000 multilayer tubing system for thermal management applications. Impressive features other than the system's superior performance include its easy formability and low weight: crucial properties for developing new vehicle concepts with a long electric range. VESTAMID® is likewise suitable for tubing in the vehicle's interior AC system.
Reduced friction, reduced energy consumption
Automotive electrification opens up new fields of application for high-performance polymers in engines and drive systems. Specialized products like VESTAKEEP® PEEK, P84® NT polyimide, and VESTAMID® polyamide 12 molding compounds allow manufacturers to produce durable, precision components such as bearings or gears that are capable of transmitting or absorbing power. Their use reduces friction for efficient, long-term use. They also eliminate noise and vibrations for a quiet ride.
Electrical insulation, fast-charging systems, and data transfer
Quick charging times are the key to successful electromobility. New standards allow for charging up to 350 kW, which reduces charging time to minutes—it also requires different materials for the equipment, however. In these applications, flame-resistant VESTAMID® polyamide 12 and extremely durable VESTAKEEP® PEEK are suitable for use as insulation for cables or busbars in the battery module or electric motor, and as plug components of the high-voltage charging, and on-board system.
In assisted and future autonomous vehicles, communications among systems will involve large amounts of data. Polymer optical fibers enable fast, secure data transfer. Evonik offers materials for both the optical core of these cables as well as for their safe, efficient protective coatings.
Company information
Evonik is one of the world leaders in specialty chemicals. The focus on more specialty businesses, customer-oriented innovative prowess and a trustful and performance-oriented corporate culture form the heart of Evonik's corporate strategy. They are the lever for profitable growth and a sustained increase in the value of the company. Evonik benefits specifically from its customer proximity and leading market positions. Evonik is active in over 100 countries around the world with more than 36,000 employees. In fiscal 2018, the enterprise generated sales of €15 billion and an operating profit (adjusted EBITDA) of €2.6 billion.
About Resource Efficiency
The Resource Efficiency segment is led by Evonik Resource Efficiency GmbH and produces high performance materials and specialty additives for environmentally friendly as well as energy-efficient systems to the automotive, paints & coatings, adhesives, construction, and many other industries. This segment employed about 10,000 employees, and generated sales of around €5.7 billion in 2018.
Disclaimer
In so far as forecasts or expectations are expressed in this press release or where our statements concern the future, these forecasts, expectations or statements may involve known or unknown risks and uncertainties. Actual results or developments may vary, depending on changes in the operating environment. Neither Evonik Industries AG nor its group companies assume an obligation to update the forecasts, expectations or statements contained in this release.